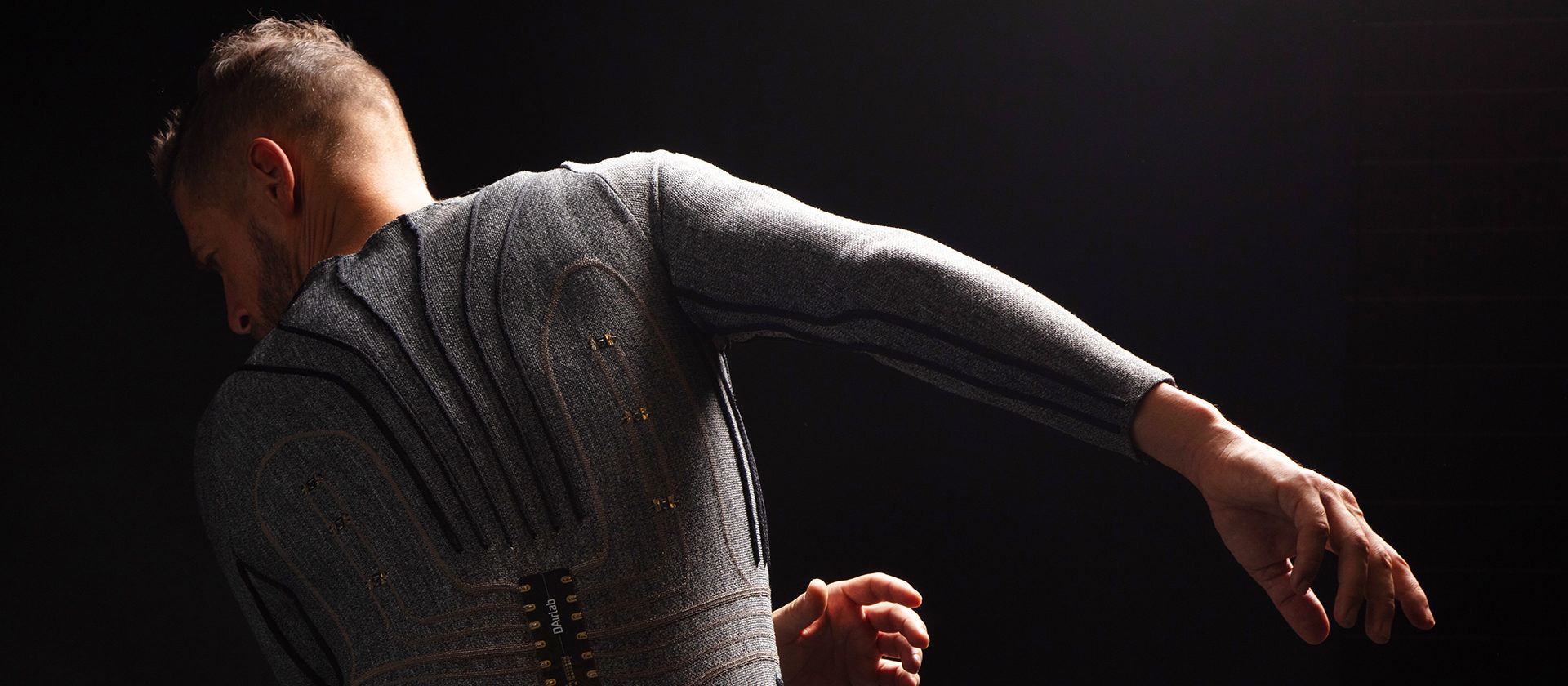 THE ANTARCTIC SUIT
MADE FOR
THE EXTREME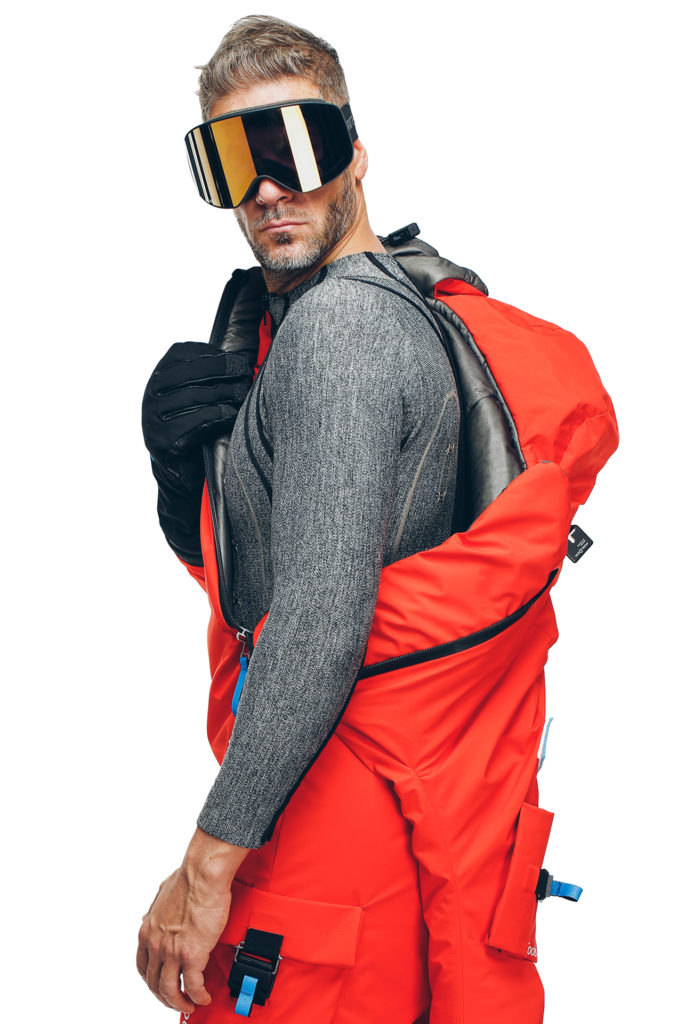 Project Antarctica was launched to offer scientists and researchers working in extreme environments an innovative clothing solution able to protect them effectively from the wind and cold without restricting their freedom of movement.
EXTREME
CONDITIONS
The technical innovations of the Antarctica Suit enable researchers to work effectively in the coldest place on Earth, with temperatures as low as – 89°C and winds of up to 327 km/h.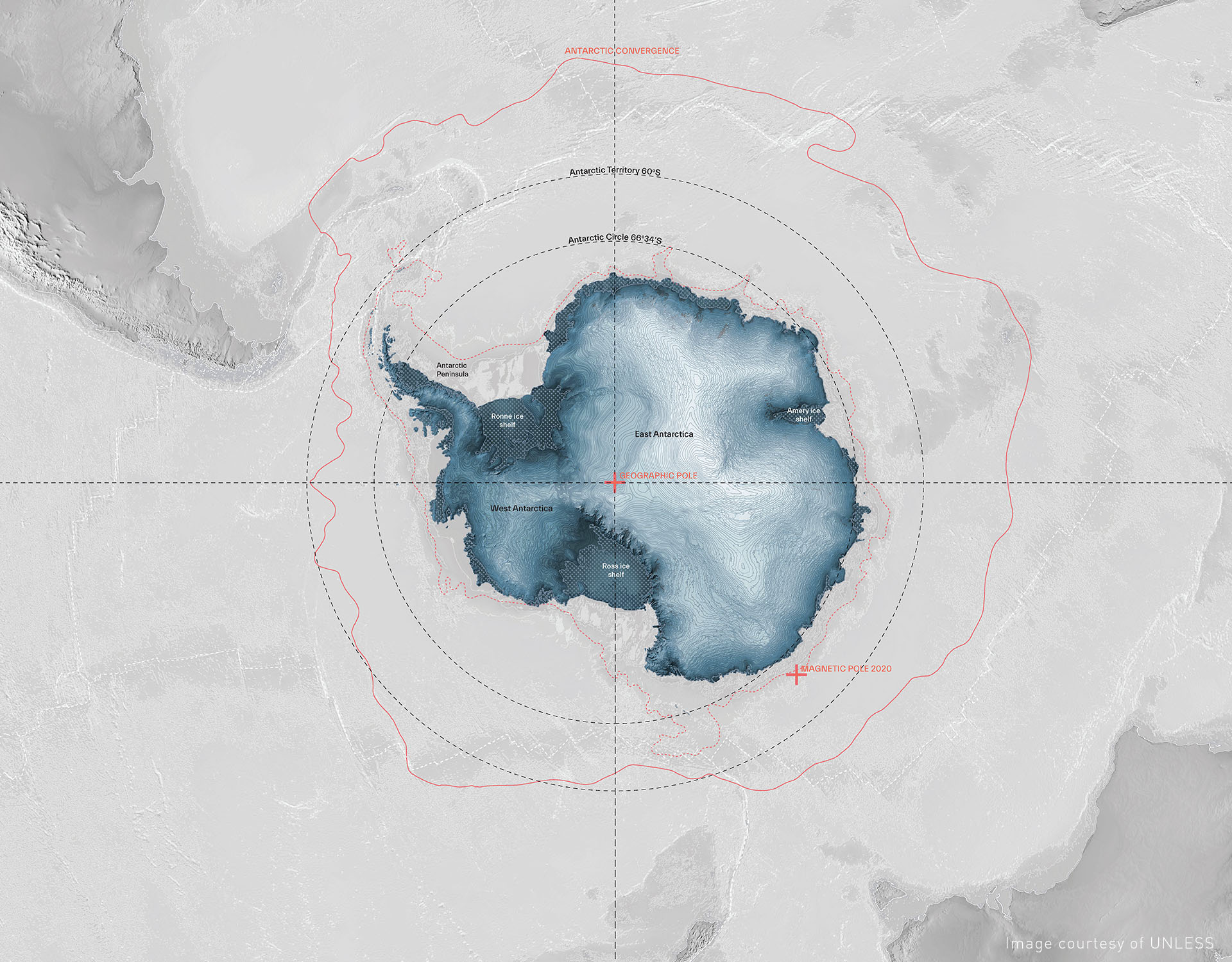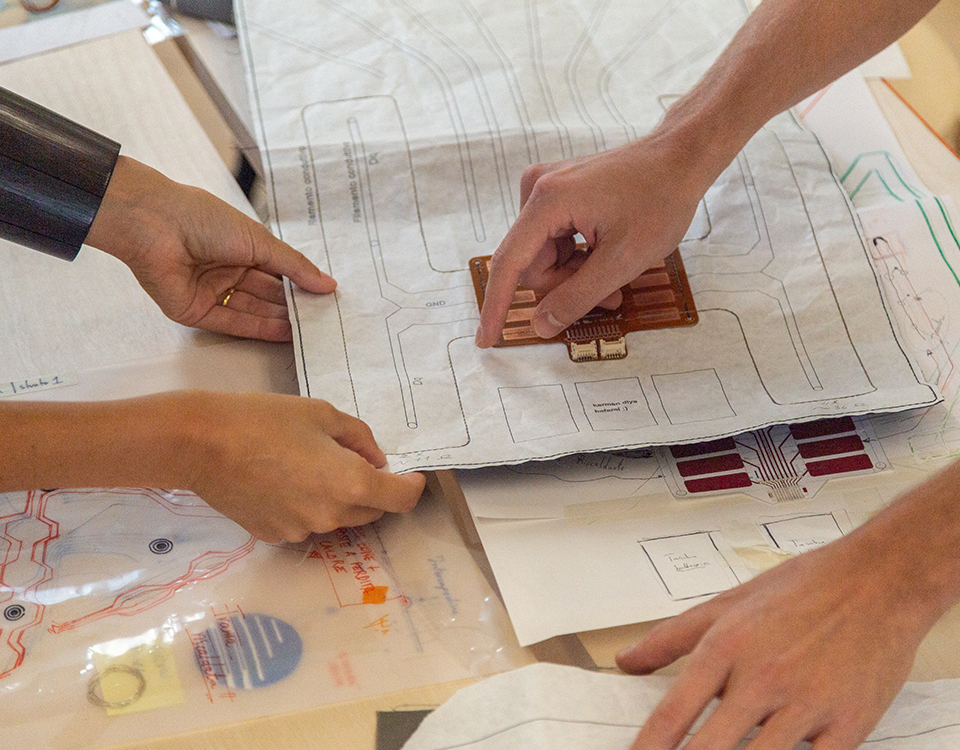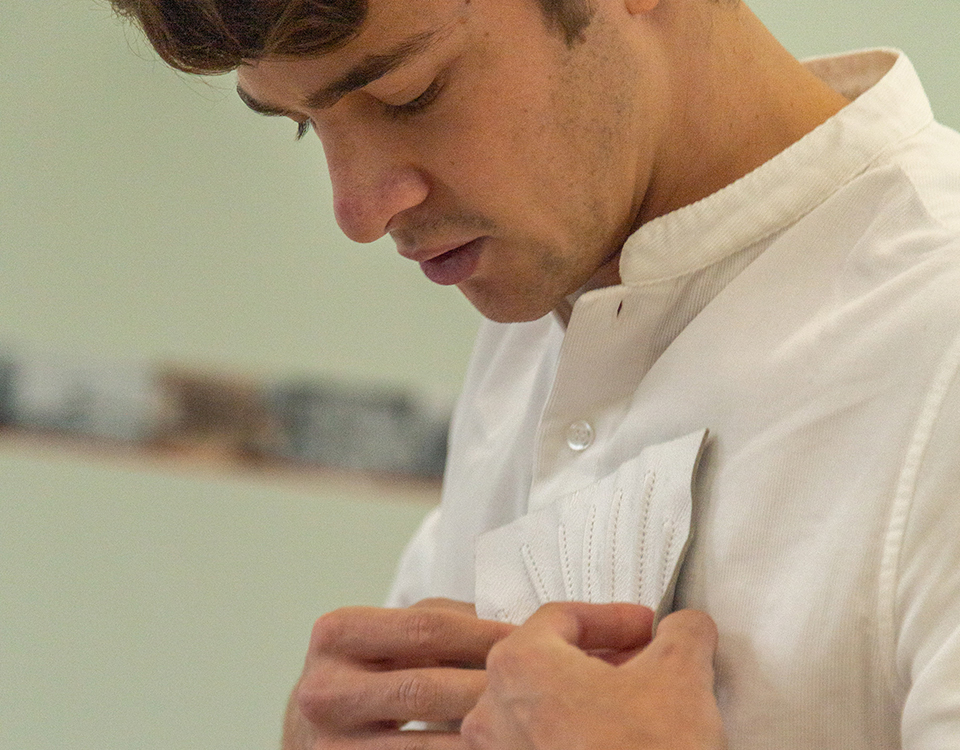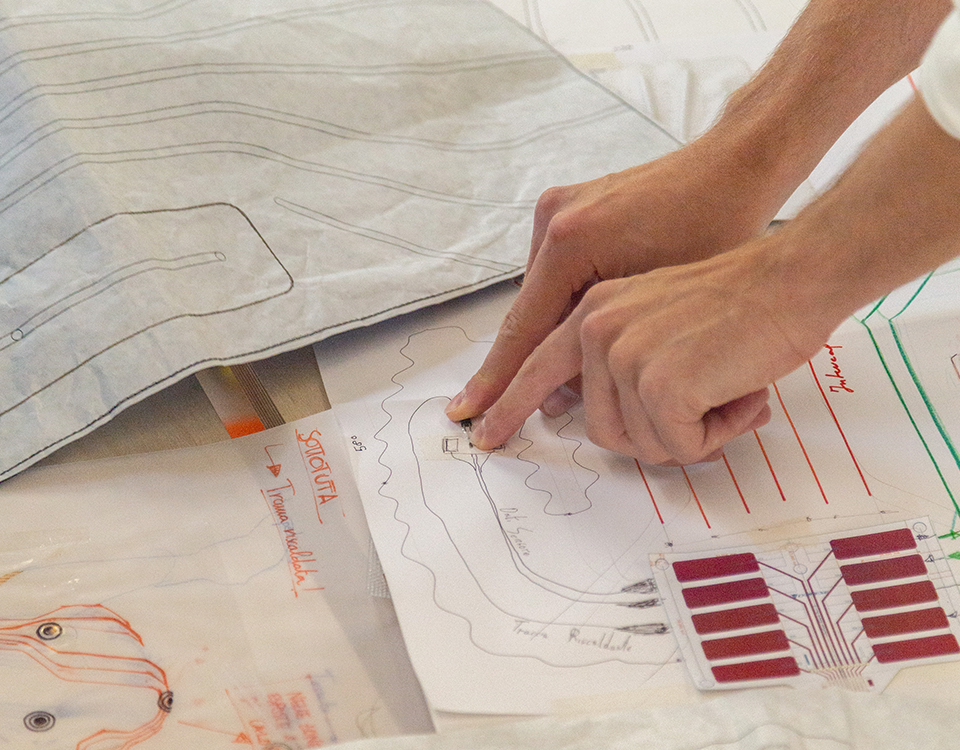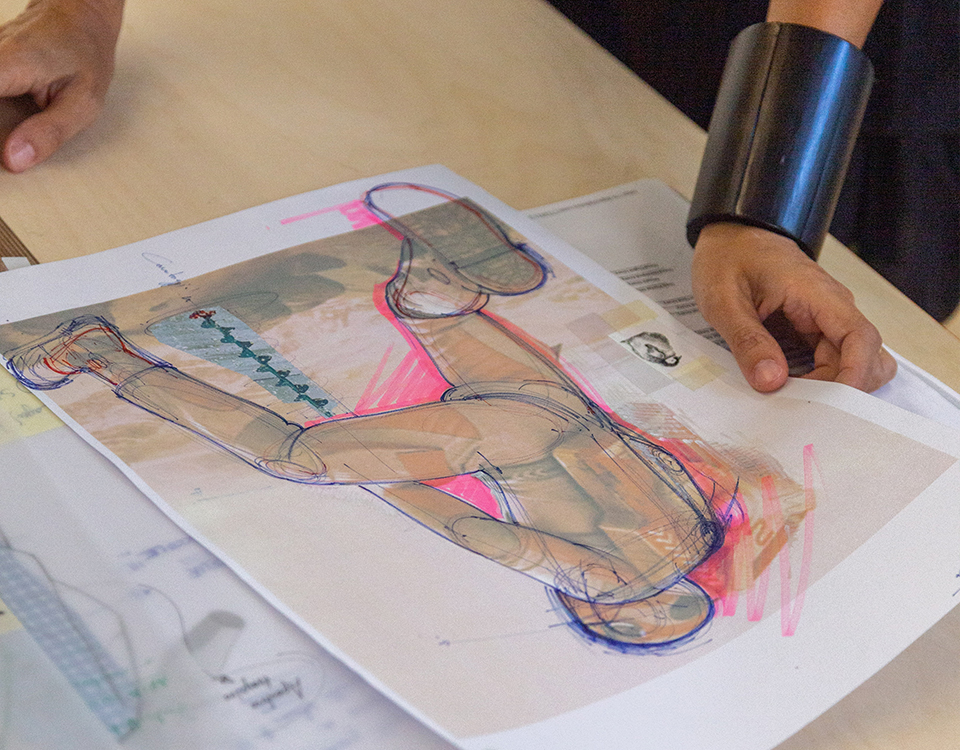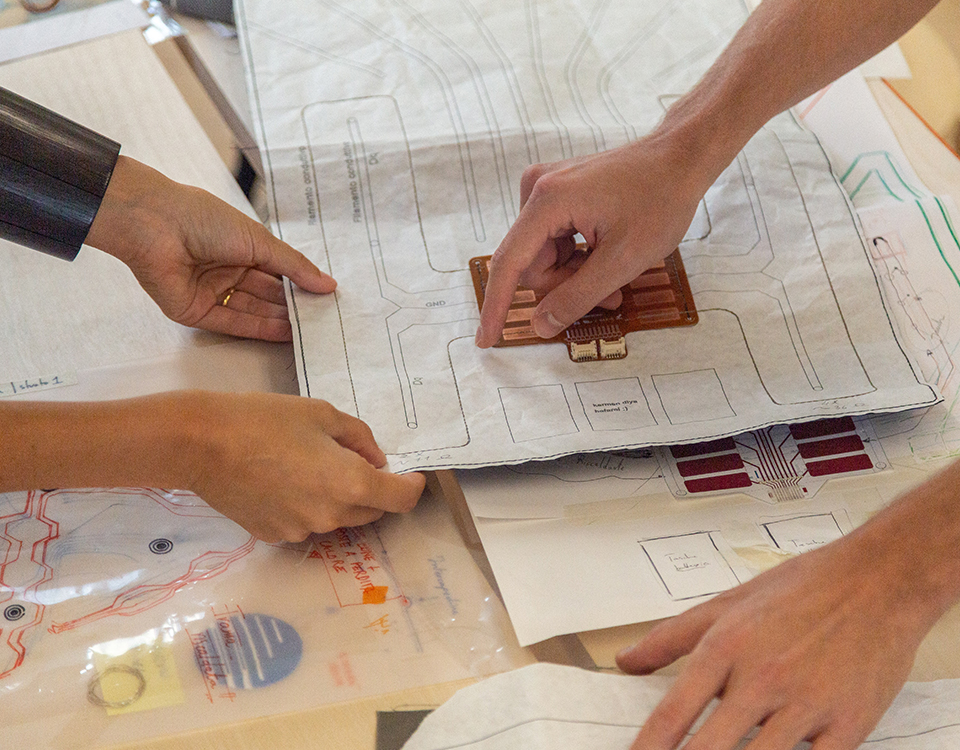 CONCEPT
Partnering with the non-profit organisation UNLESS, D-Air Lab develops the Antarctica Suit, an "Intelligent Suit" comprising an undersuit offering active temperature and moisture management, and an outer shell providing insulation and weather protection. The undersuit and outer shell "work in dialogue" to provide maximum comfort.
UNDERSUIT
The undersuit takes its inspiration from our skin and its ability to continually regulate temperature and ventilation/transpiration to suit the conditions in which we find ourselves as they change. The layer developed, shown in the drawing alongside, makes use of an integrated series of different materials: silk yarn for comfortable skin contact, a stiffer yarn to provide constant body ventilation and silver thread to create the conductive paths for generating heat.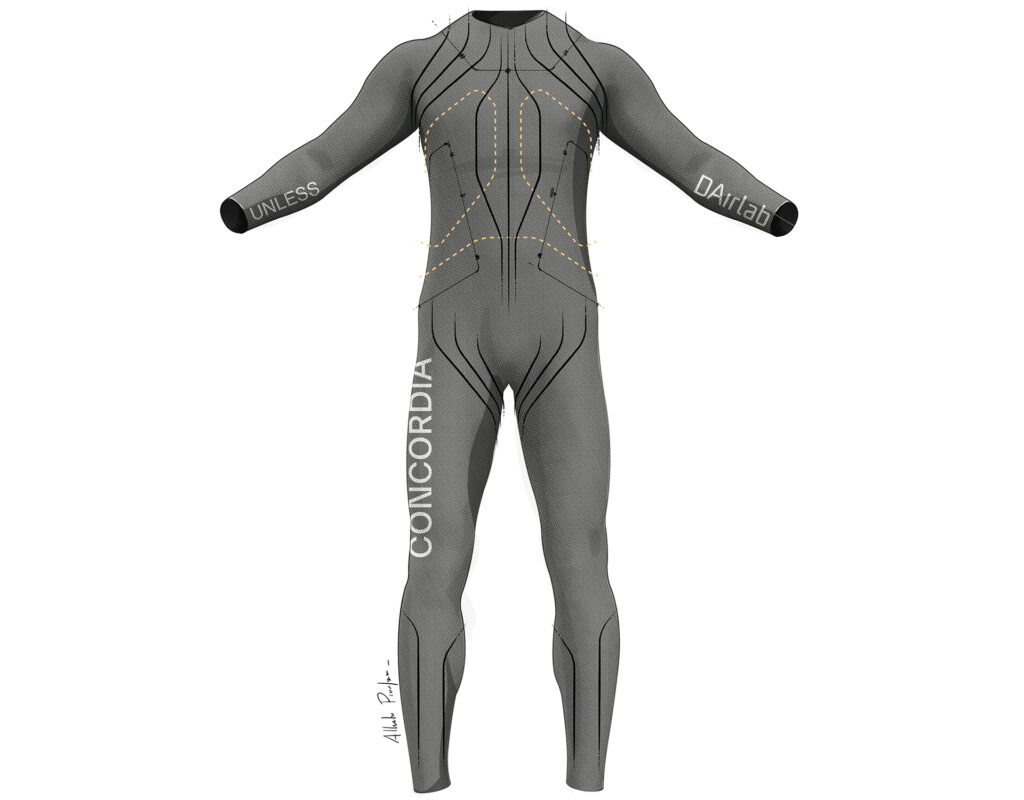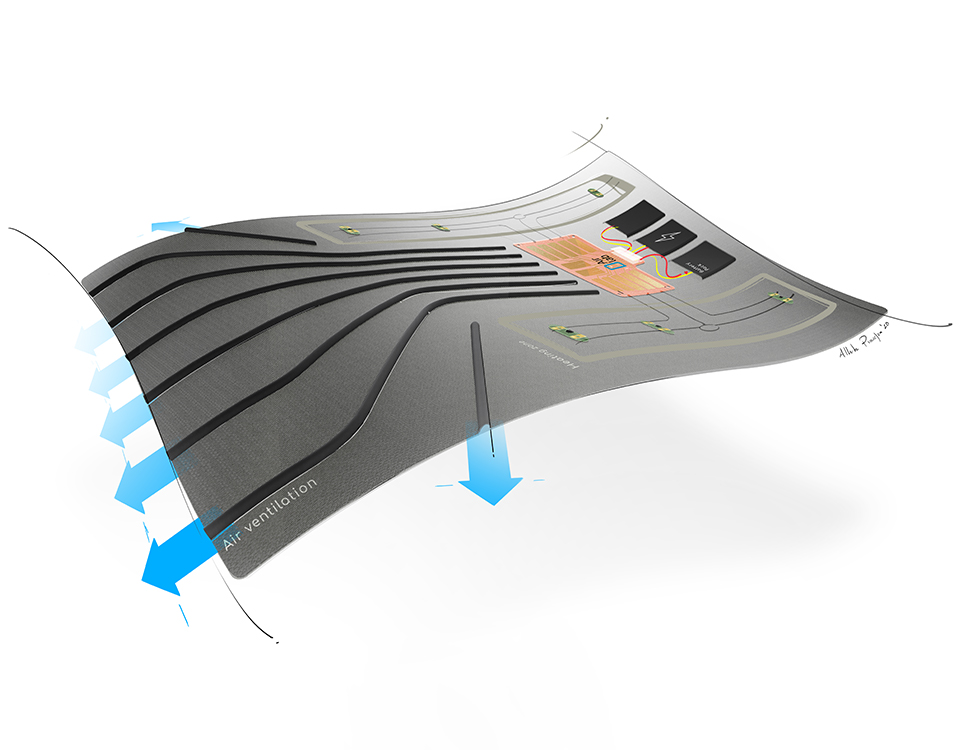 INTELLIGENT
WARMTH
An electronic control unit on a flexible card constantly processes the information from a system of connected sensors, actively monitoring the wearer's temperature and vital functions to adjust the energy used to heat the body so that the vital functions are kept optimal. Ventilation is provided using "tunnels" with a C-shaped cross section that are in constant contact with the body and arranged in varying densities, proportional to the perspiration in different areas. This network of channels allows air to be conveyed over the body, drawing excess moisture away and out at the shoulders in a "chimney" effect
OUTER
SHELL
The outer shell is designed to work in conjunction with the undersuit. The materials and construction have been chosen prioritising thermal and ergonomic performance so that the researchers expend as little energy as possible while at work .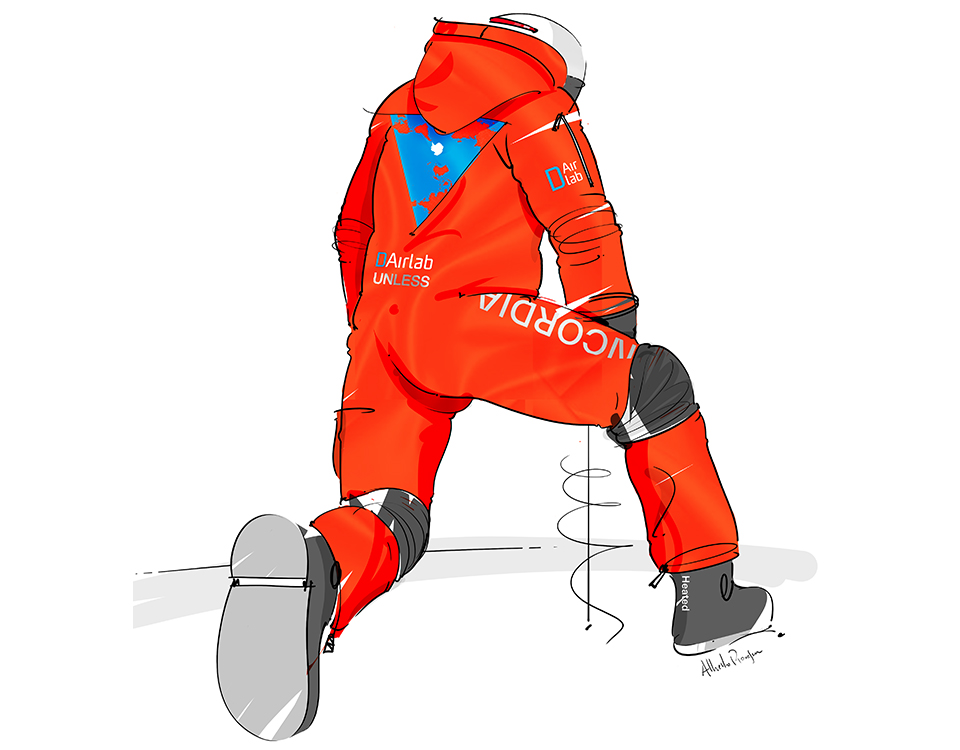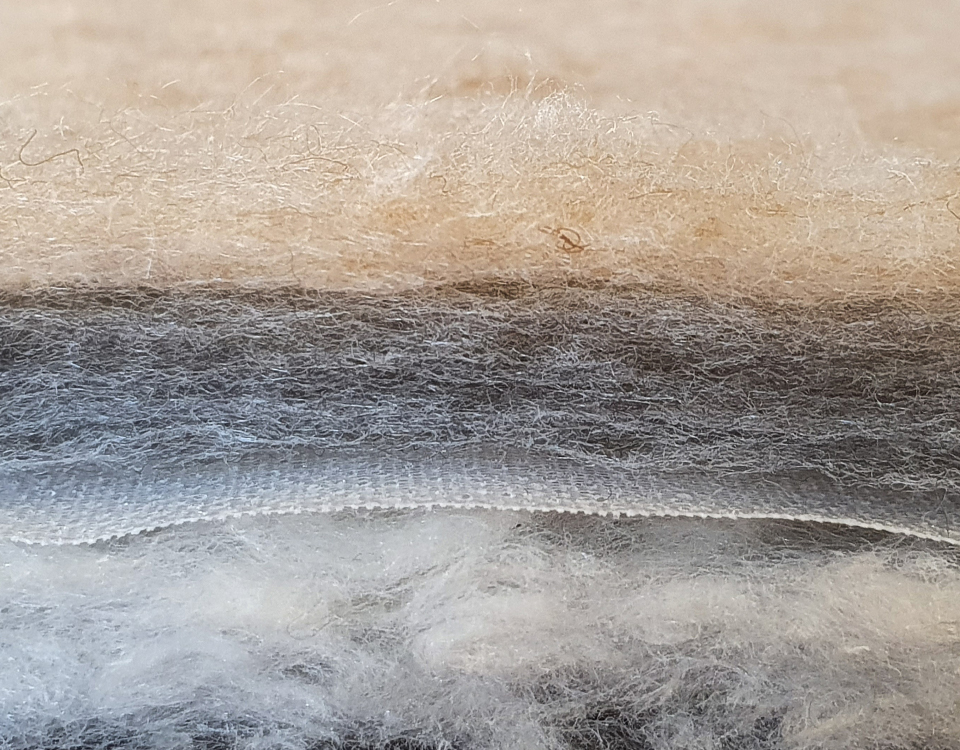 LAYERED
PROTECTION
The outer shell has a layered construction comprising 6 different materials, each with a precise function to achieve maximal thermal performance. The layers closest to the body retain heat and transfer moisture outwards, while the outer layers keep the cold and wind at bay.
PRODUCT
FOCUS
The undersuit, which features seamless technology, has been designed to be stretchy and body-clinging with minimal thickness. The outer shell has likewise been designed to keep bulk to a minimum and facilitate every movement. In addition, special care has been devoted to reducing the number of fabric panels, and therefore seams and stitching required, with the aim of making the garment light, efficient and reliable over time.