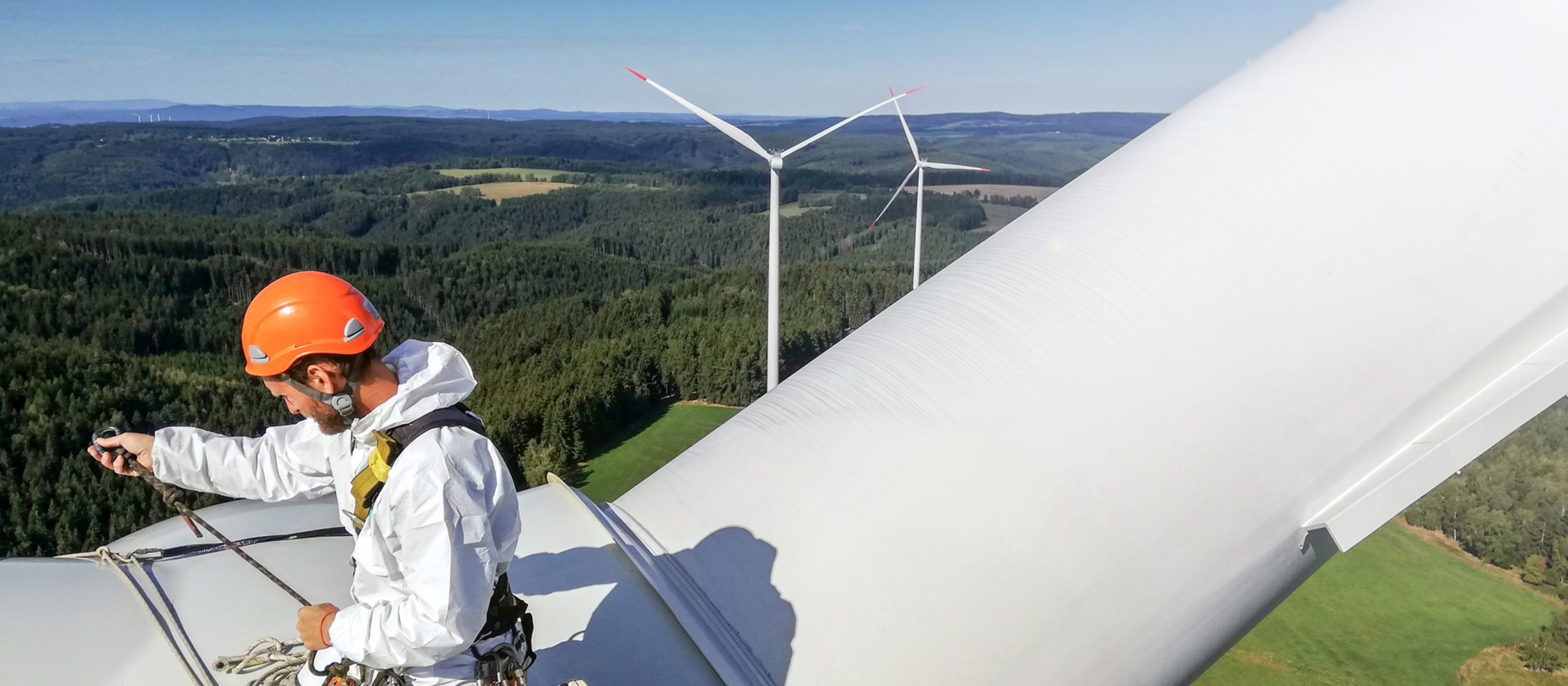 WORKAIR
FIRST AIRBAG IN THE WORLD
FOR PROTECTING
WORKERS AT HEIGHT
Certified PPE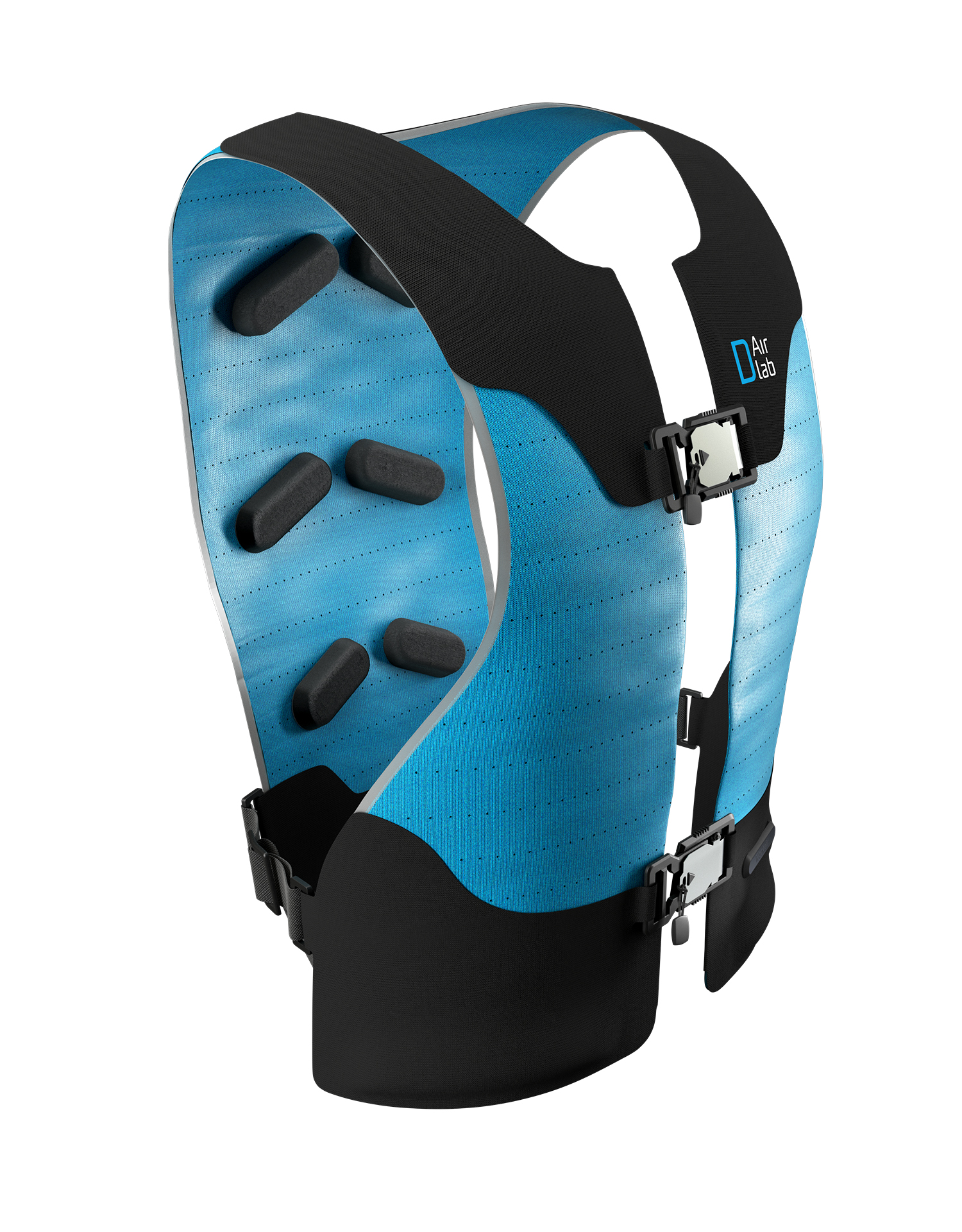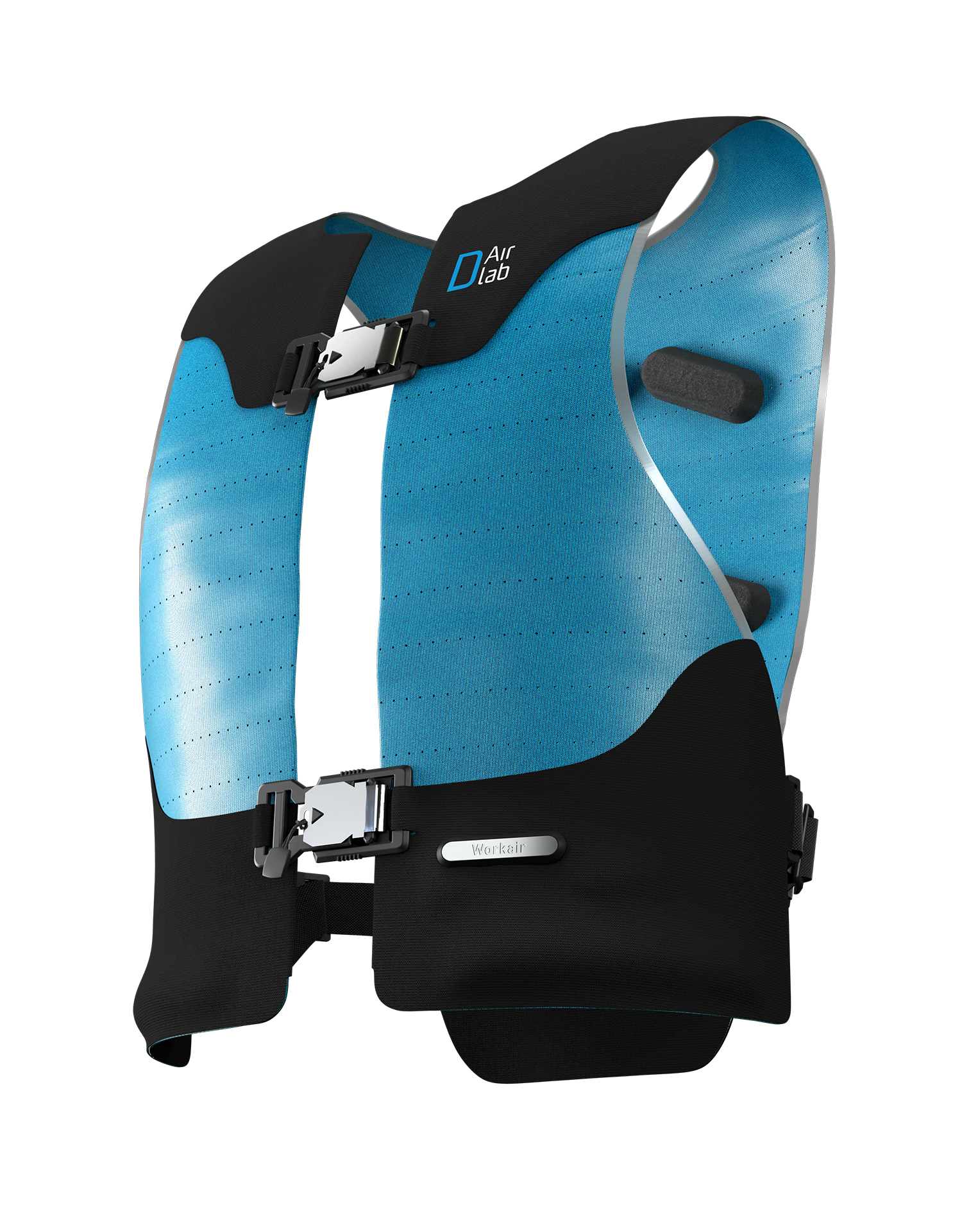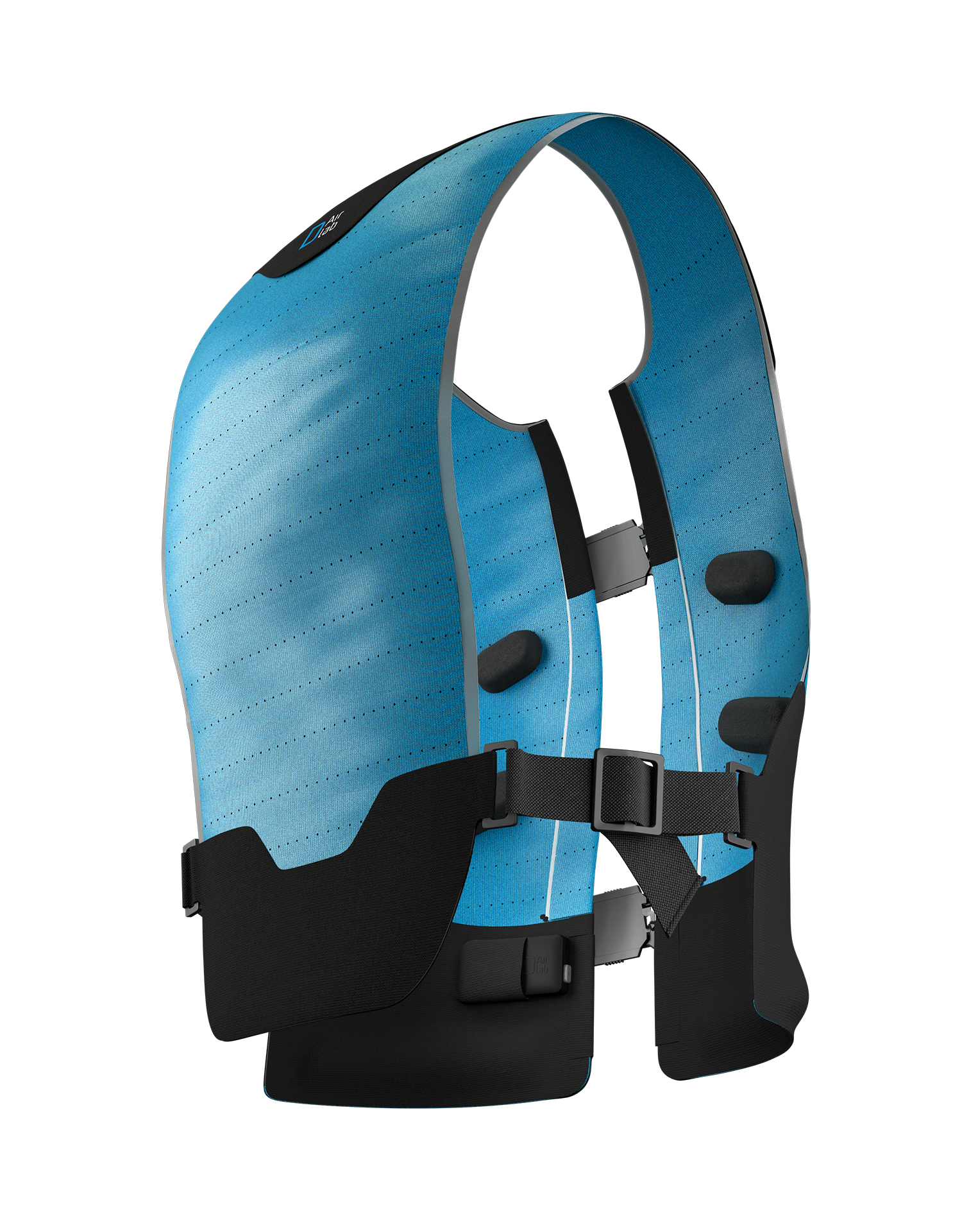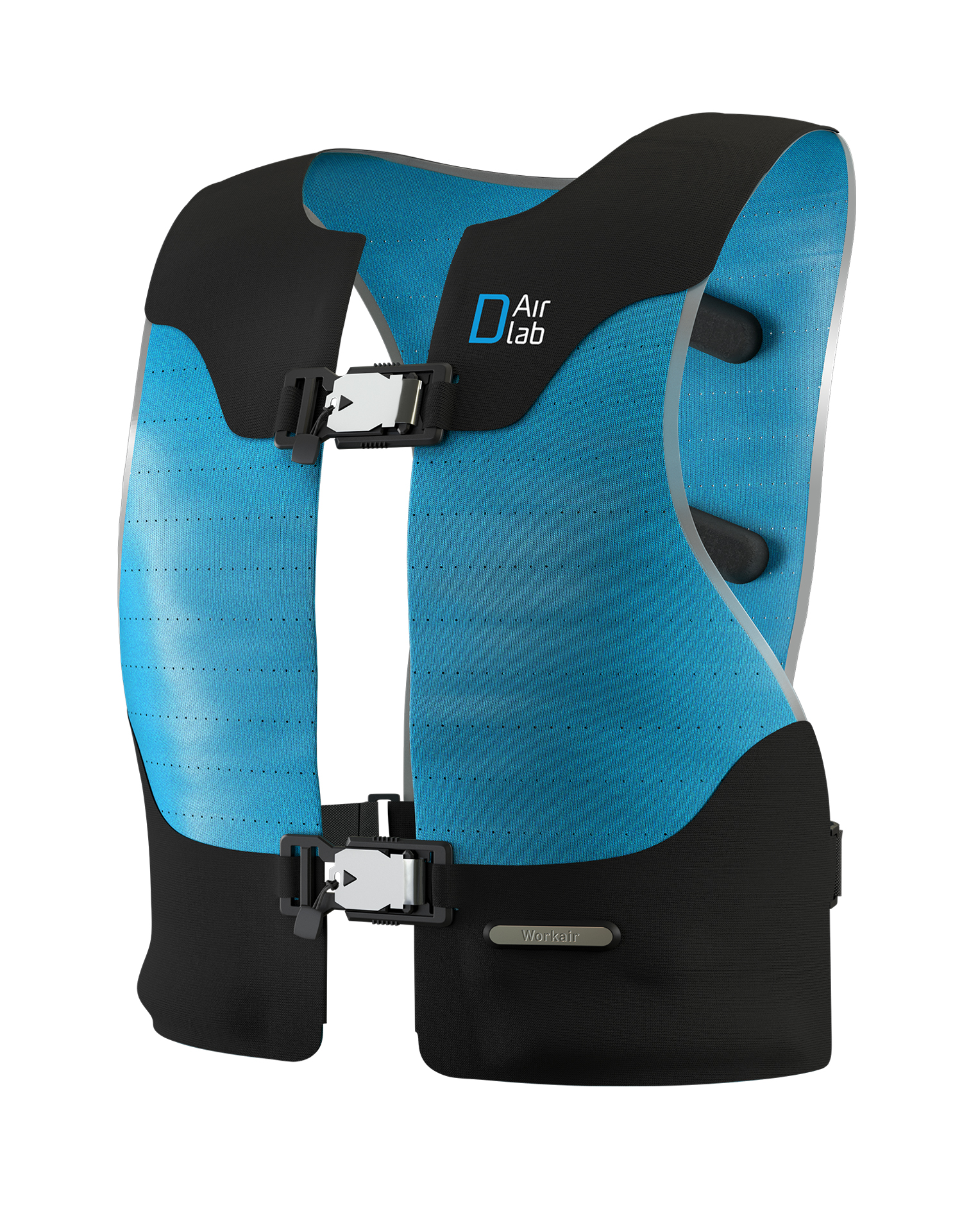 WorkAir is the very first airbag for protecting workers at height to enter industrial production and gain certification as Personal Protective Equipment. Designed and manufactured entirely in Italy, WorkAir brings workers the "Intelligent Clothing" technology, that Dainese originally developed for motorcycle racers and alpine ski athletes. Technology that's proven its effectiveness time and time again. So much so, that it's now compulsory to use airbags in MotoGP races.
WHAT IT
PROTECTS
WorkAir provides effective protection for the back, chest and vital organs within. The certification impact test results show WorkAir passed with residual transmitted force values that were 60% lower than the certification specification requires. WorkAir inflates its airbag in just 40 milliseconds from the moment a fall is recognised.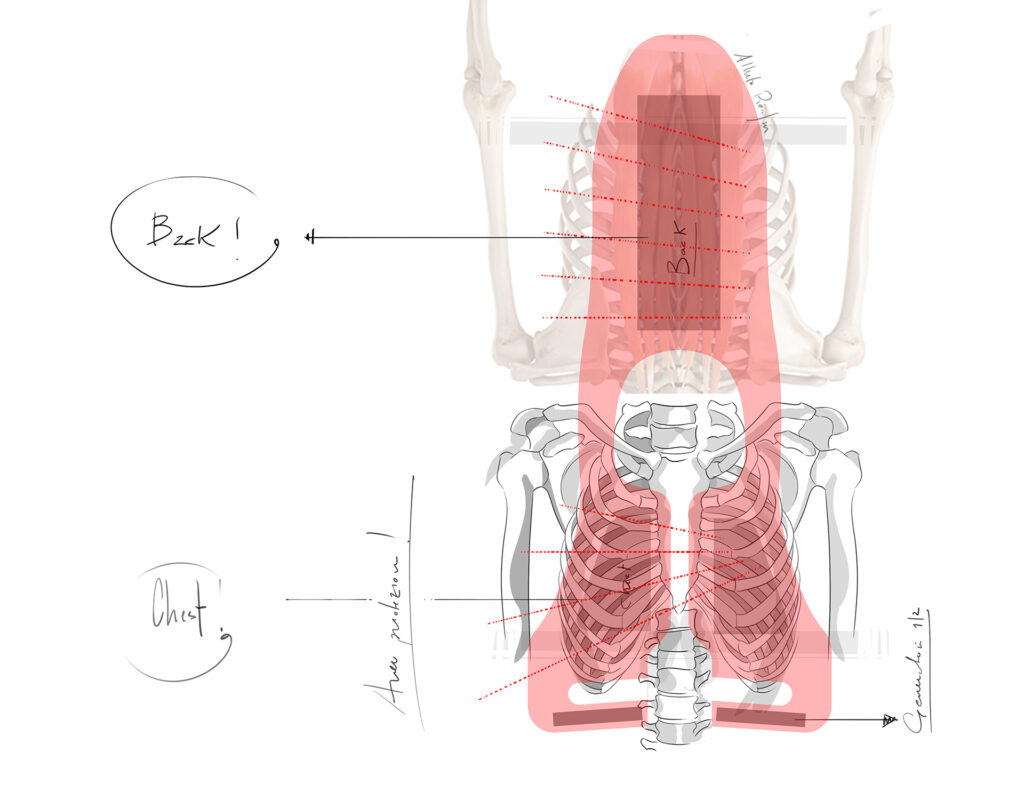 THE PNEUMATIC
SYSTEM
The WorkAir pneumatic system is designed and simulated using dedicated Finite Element Analysis software able to show its inflation behaviour and absorption capacity in relation to changes in gas generator performance and the shape and thickness of the airbag, designed to strict ergonomic criteria. The advanced specifications and high performance of the WorkAir pneumatic system make it a unique technological achievement in its field.
ERGONOMICS
AND COMFORT
Special care was dedicated to ergonomics and comfort, guardanteed thanks to ventilation. This was achieved using spacer pads to create channels between the body and airbag, which itself benefits from a 20% higher inflation capacity, meaning it covers less of the body when packed while expanding to cover a larger area when deployed.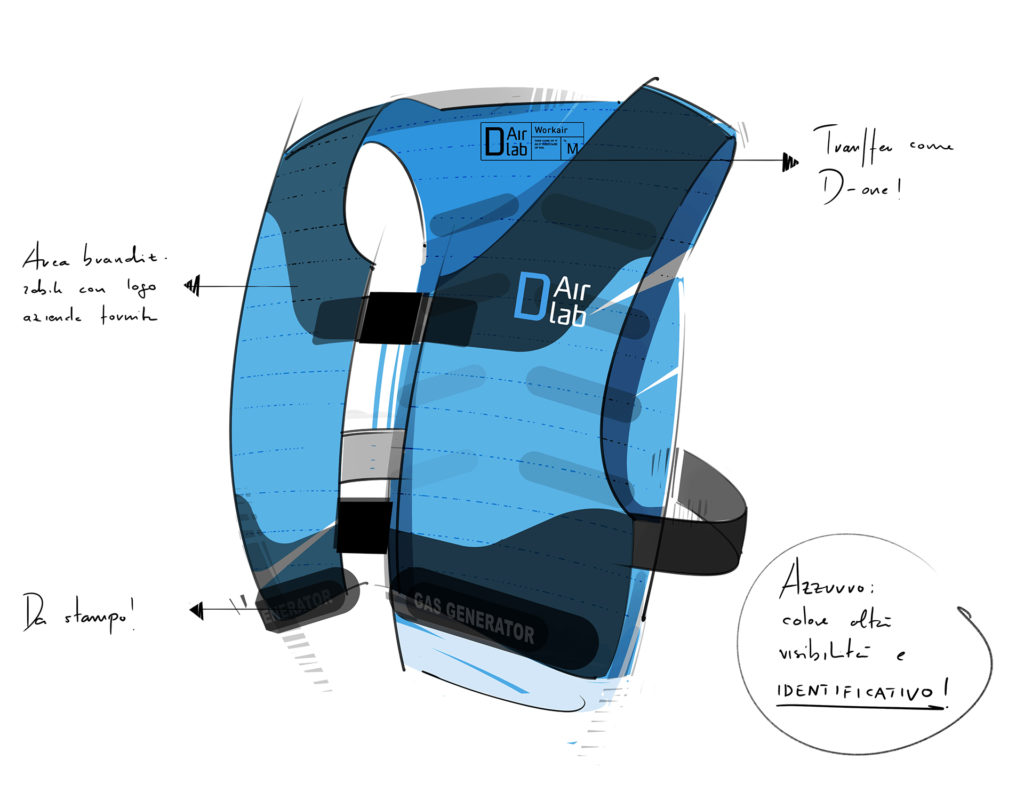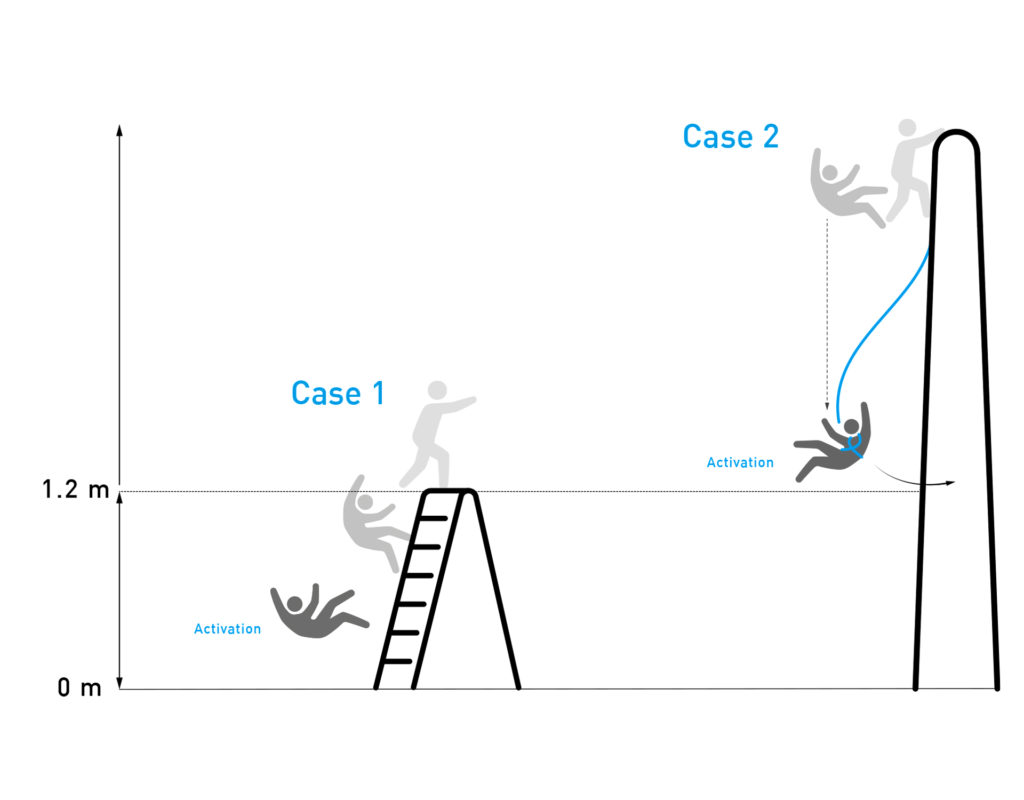 USE SCENARIOS
WorkAir can be used without a harness when working at heights for which a harness is not required (less than 2m) or underneath a harness for work at height. In the first scenario, WorkAir protects against impact with the ground or objects located below the work area for falls from a minimum height of 1.2 metres and can be worn over normal work clothing. In the second scenario (from 2m up), the impact could be from the worker swinging against structures below the work area. In this scenario, WorkAir can be worn under the harness which should, however, in all circumstances be worn.
THE ALGORITHM
WorkAir's brain is a sophisticated triggering algorithm that constantly analyses the data from the triaxial accelerometer and gyroscope in its electronic control unit to detect any occurrence of the programmed fall conditions and send the triggering signal to the airbag. The triggering algorithm was designed by D-Air Lab's engineers in partnership with prestigious specialist companies and with the assistance of professional stuntmen to simulate fall dynamics and collect the related data. The WorkAir algorithm has already notched up 2,000 hours' real-world testing and proven its dependability.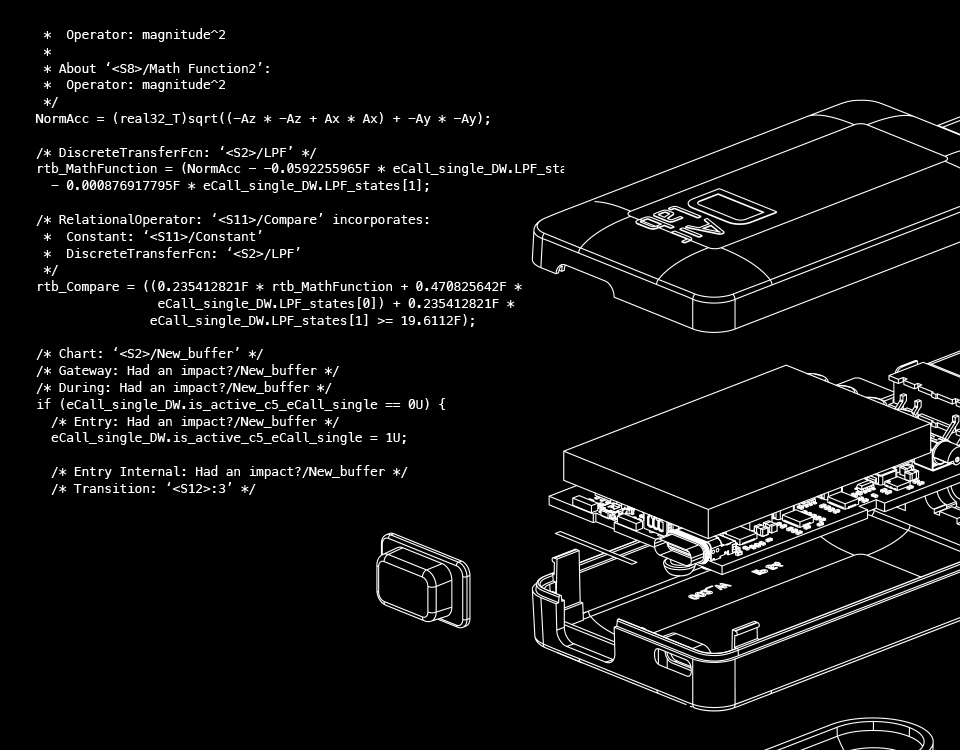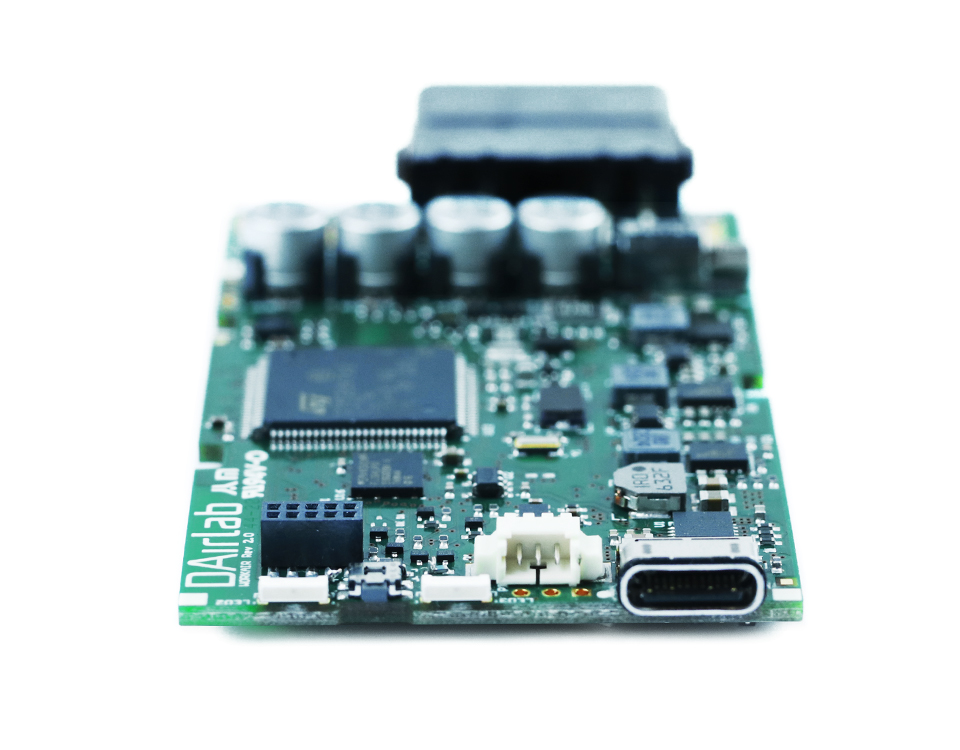 THE HARDWARE
WorkAir's hardware is designed for reliability and uses quality components from trusted companies able to offer all the technical guarantees essential for PPE. The power source is a lithium-ion battery providing 20 hours of continuous use and charged by USB-C port. The connection to the gas generators uses a water-resistant IP54 connector, while an LED indicates the system status to the user.
286 PASSED TESTS
WorkAir is a highly innovative new type of certified Personal Protective Equipment (PPE) and the standards didn't provide any certification procedures for such an advanced system. So D-Air Lab approached the Notified Body Dolomiti Cert, which developed a certification specification specially for WorkAir in partnership with the University of Padua. WorkAir passed the demanding tests with flying colours, successfully achieving certification. Consequently, the WorkAir data and performance figures provided are not based on estimates or conjecture but the rigorously measured results of a precise series of tests.