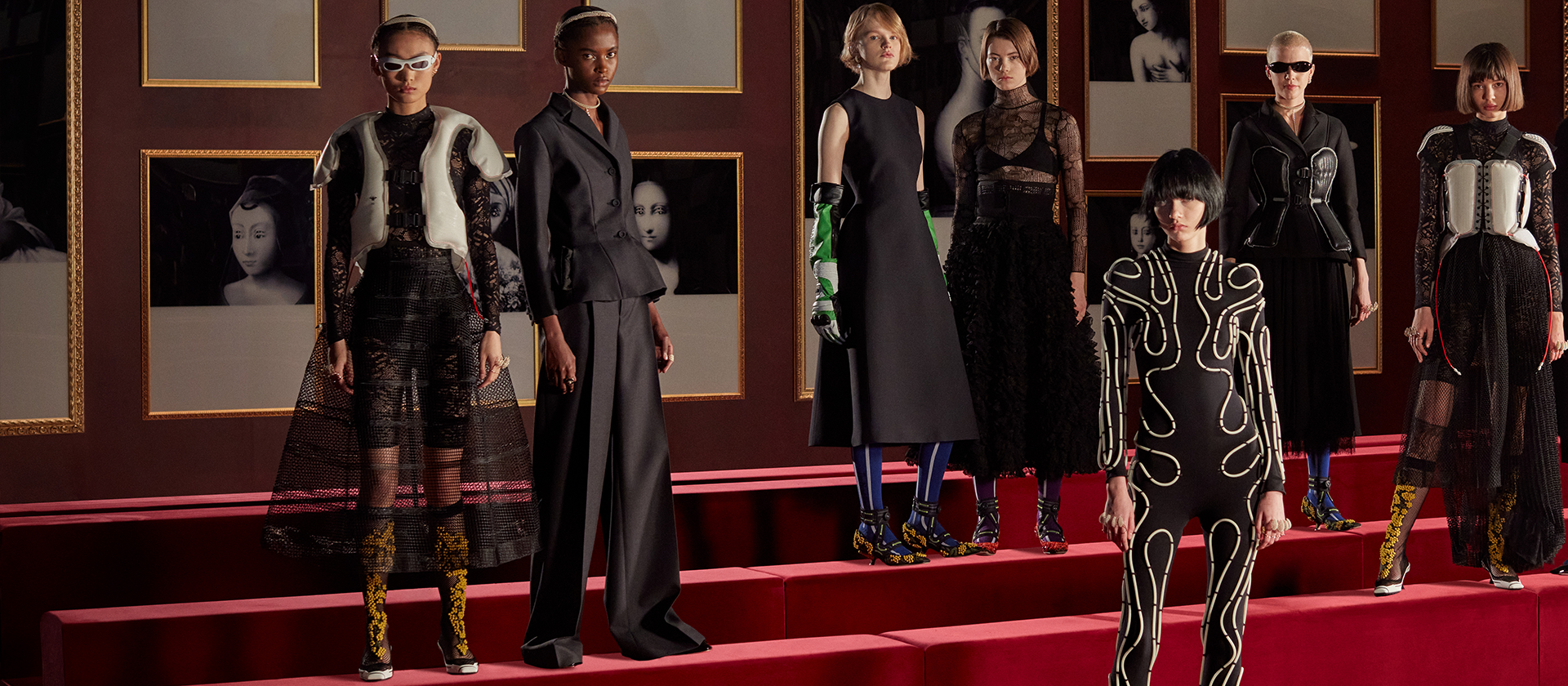 DIOR
AW 22/23
A NEW CONCEPT 
OF FASHION
March 1st 2022, Paris
prêt-à-porter collection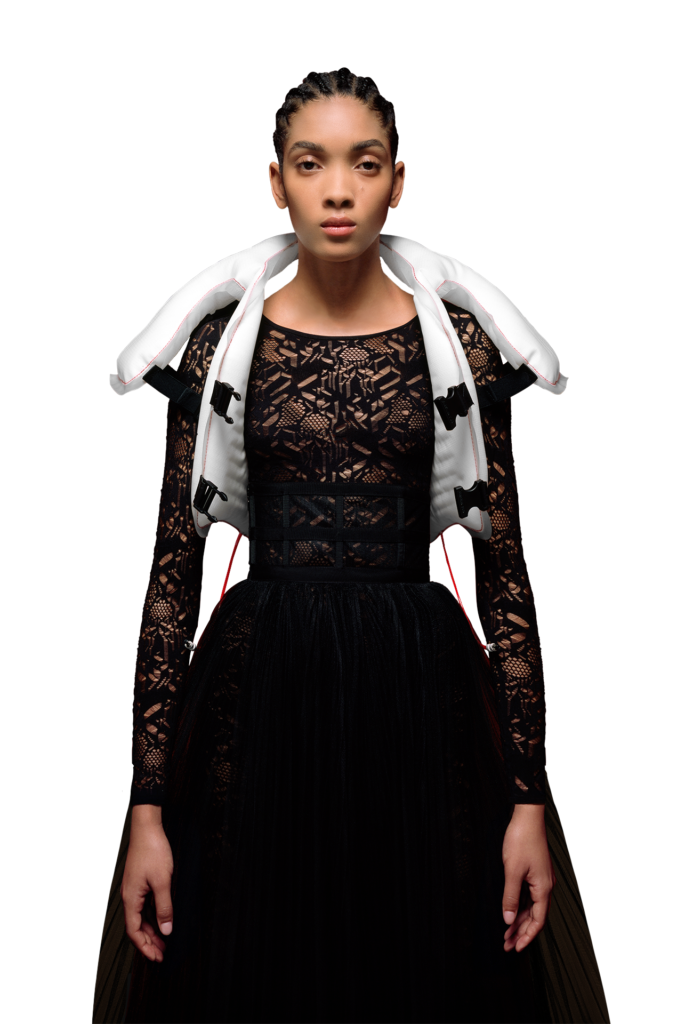 Dior launches a new fashion concept in collaboration with D-Air lab: fashion becomes functional and integrates the culture of protection in the March 1st fashion show in Paris.
THE SPACE SUIT
The "suit with photoluminescent tubes" comes from space equipment studies conducted by D-Air lab in collaboration with other partners. The presence of tubes all along the body allows the passage of liquids that heat or cool the body as needed. In space, in fact, it is frequent to be subjected to temperature changes that can put in crisis the vital functions of astronauts: the suit has the ability to restore a body temperature suitable for survival even in environments with unfriendly climates.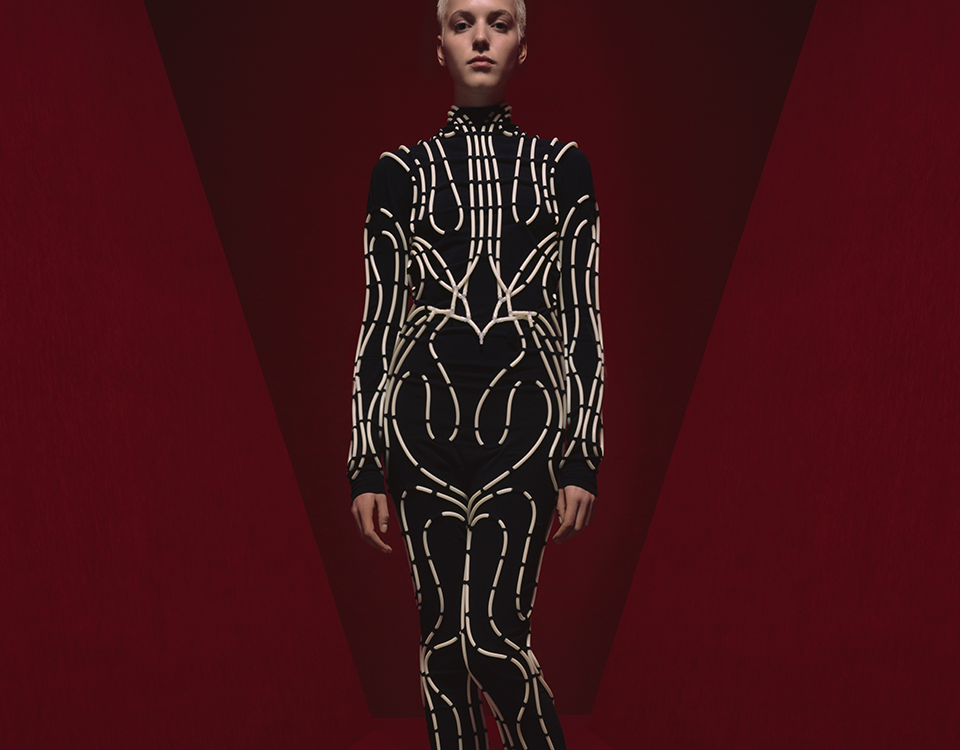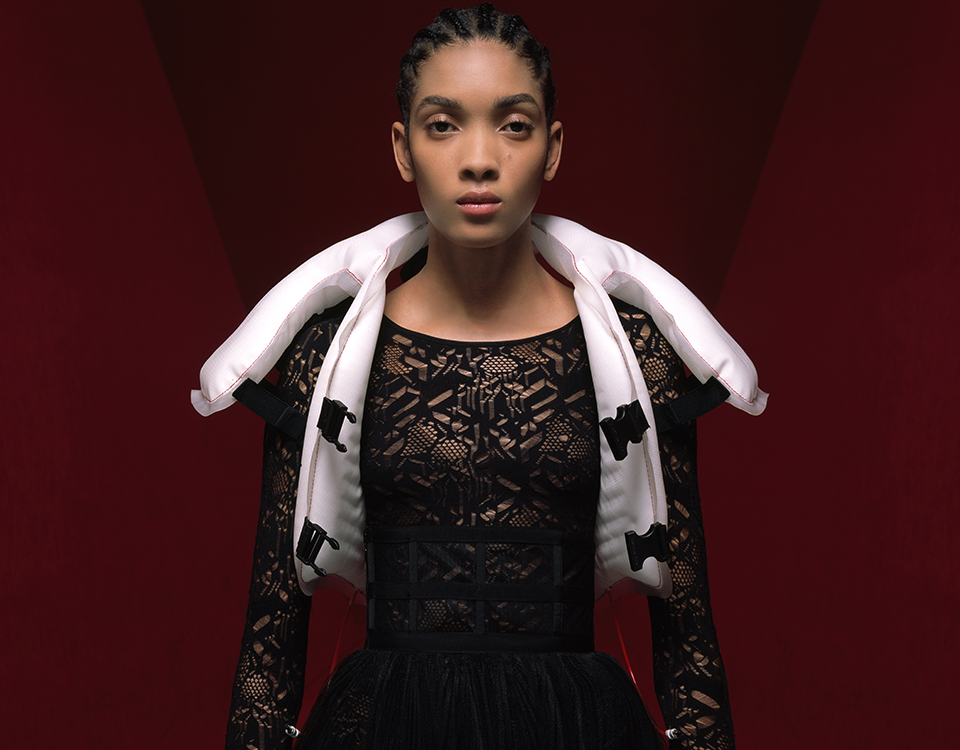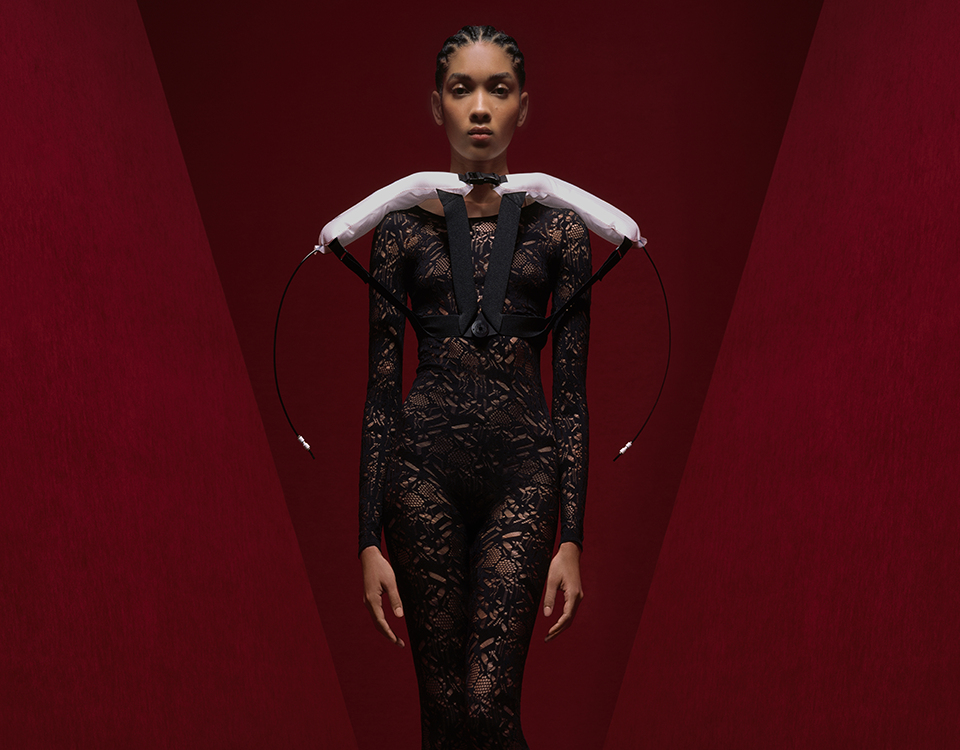 AIRBAGS
The capes used to cover shoulders become airbags for the protection of shoulders, back and chest. D-Air lab works to guarantee an effective protection, obtained thanks to the careful study of inflation and of its airbags. The internal part of the airbags is equipped with microfilaments that allow a controlled and homogeneous inflation over the entire surface.
BAR JACKET WITH
AIRBAG
Dior's iconic Bar Jacket is reinterpreted with airbag technology: the elaborate architecture of the jacket, tight on the hips, is maintained and enhanced by the presence of air, which enhances its shape. An armor of air that maintains its iconic elegance: the airbag protection that distinguishes D-Air lab projects.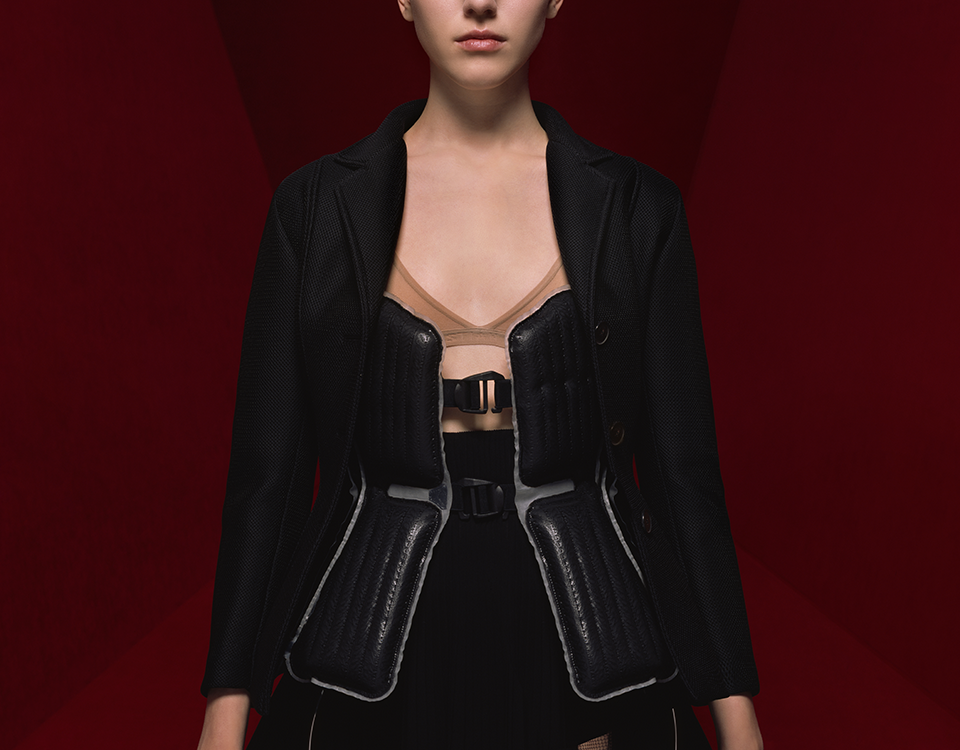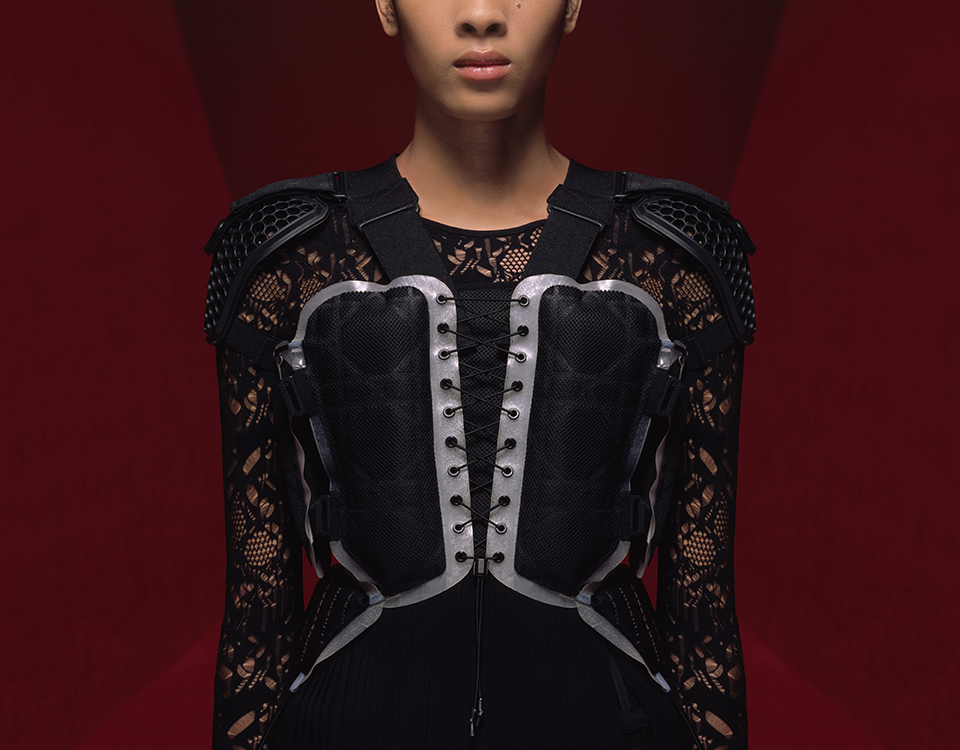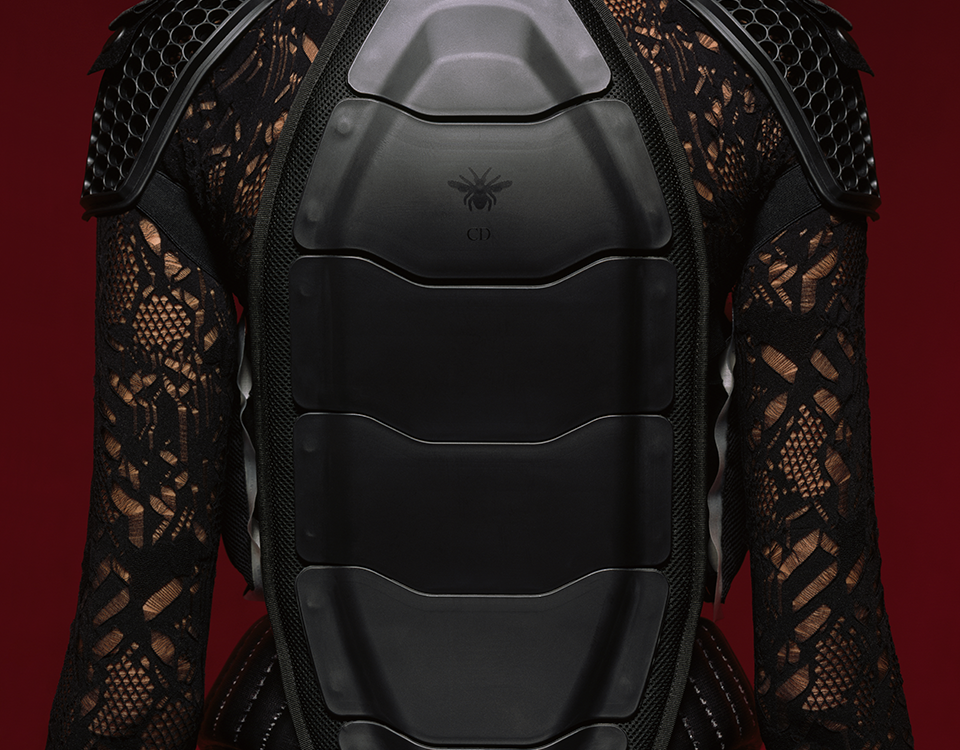 THE CORSET
The corset, used by women in the 1800s to shape their bodies tightening their waists, abandons its constricting function and is reborn with a new function: protective. The front and lower parts of the corset presented by Dior in collaboration with D-Air lab are composed of airbags; the rear part integrates a back protector; while the shoulders are covered by protective straps.
THE BELT WITH
AIRBAG
Airbag protection also comes to protect the hips with the belt designed by Dior in collaboration with D-Air lab. The inspiration comes from the new protective belt that D-Air lab has designed for hip and femoral head protection for people subject to frequent side falls, allowing them a more serene daily life.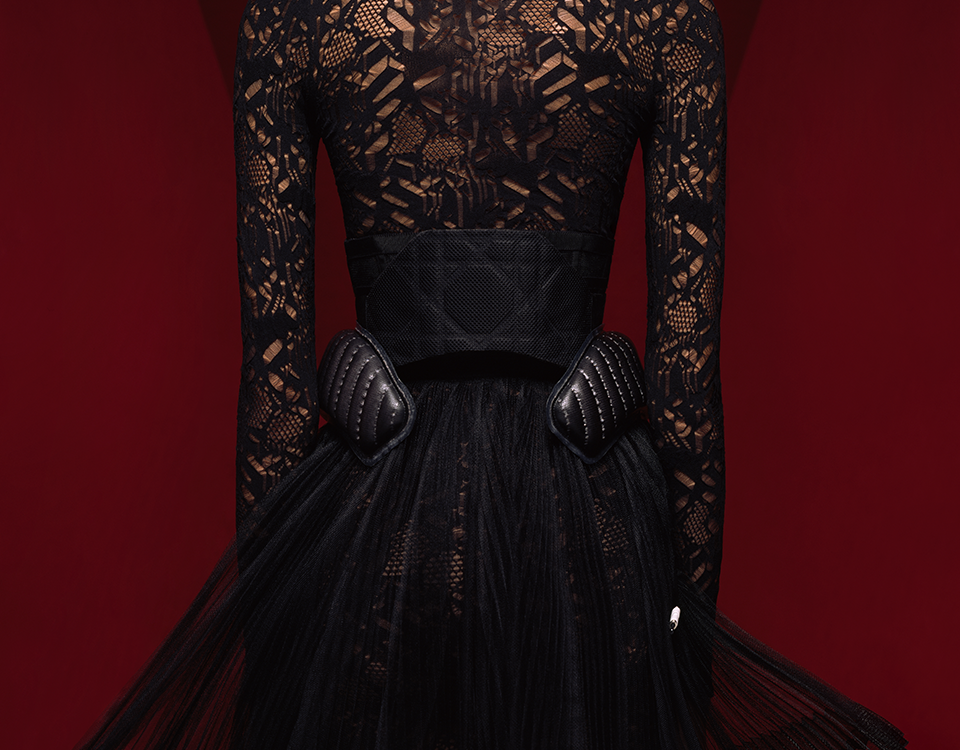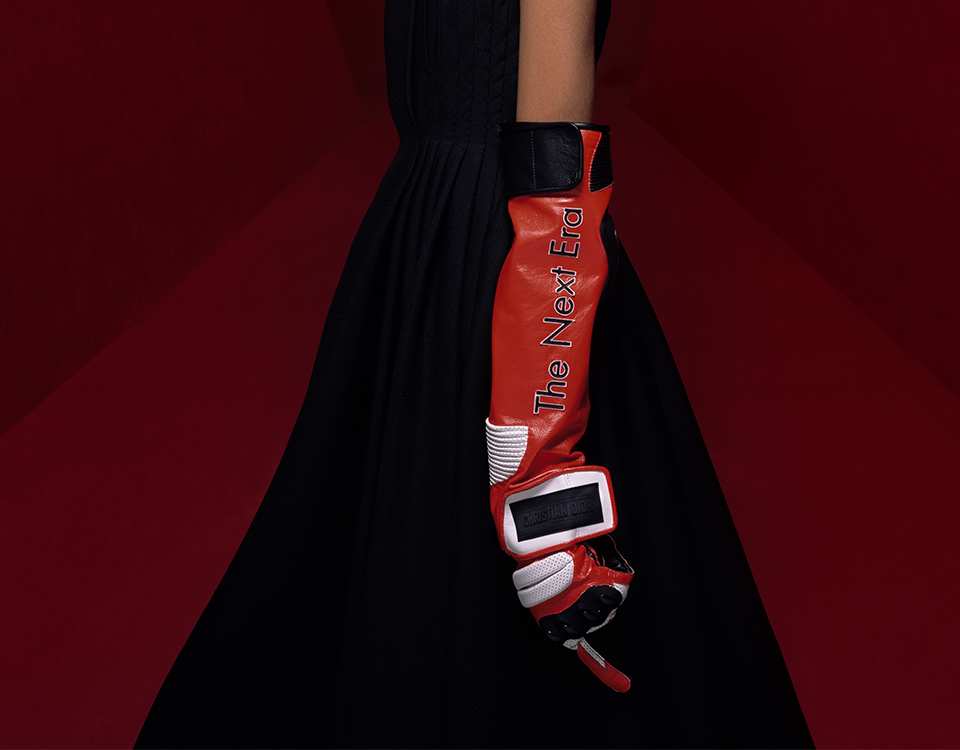 THE GLOVES
The gloves presented at the March 1 fashion show in Paris take inspiration from the world of motorcycle competitions, where D-Air lab comes from. D-Air lab, in fact, was born in 2015 from the entrepreneurial dream of Lino Dainese to spread the protections typical of the world of motorcycle, ski and bike sports competitions in people's daily lives.
ROGER VIVIER'S SHOES
Roger Vivier's elegant shoes, coming from a long-standing collaboration with Christian Dior, are rethought and enriched with a technological detail: an anti-twist ankle strap. Designed in the beginning to protect against sprains in sports activities, such as soccer, it is applicable to everyday life, providing protection in people's busy lives.