The WorkAir range, the first PPE-certified airbag for protecting workers at height, expands to offer even more comfort and performance.
After WorkAir Original, which represents the right compromise of comfort and ergonomics both for work with and without a harness, D-Air lab has designed WorkAir Light by minimizing bulk, to be used more comfortably in those works at height which require the harness.
With a slimmer and lighter fit, WorkAir Light takes advantage of the "structural bag" concept: the airbag is not inserted into another garment but is itself the structure and has all the elements that guarantee its functioning.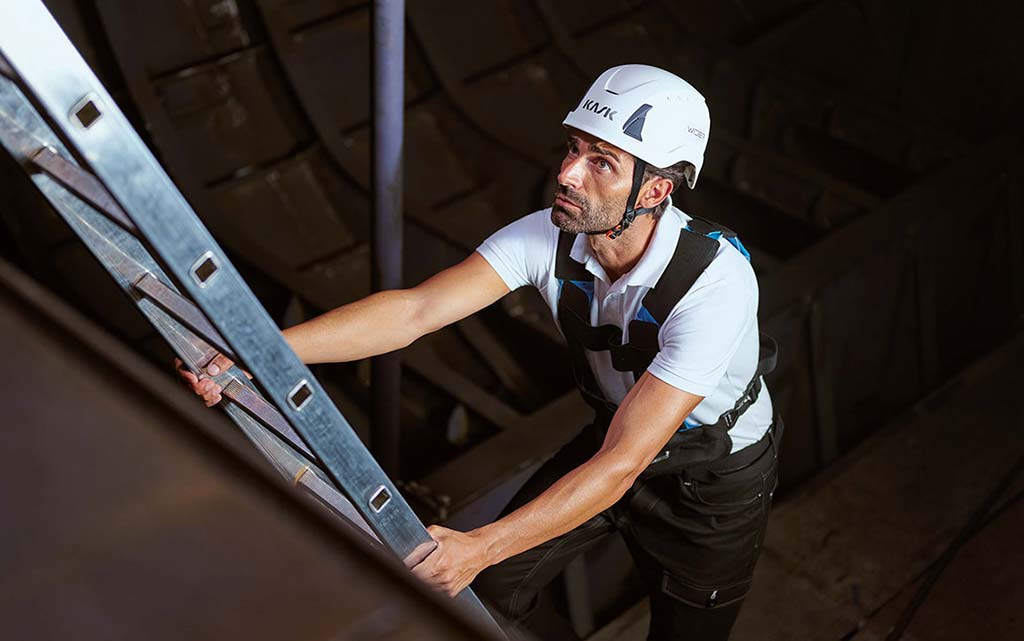 Created to further increase ergonomic performance, WorkAir Light provides the same level of protection as the previous version, while also sharing its main features.
WorkAir Light protects the back and chest and related vital organs and is able to increase the surface area covered by 300% when activated.
WorkAir's activation algorithm constantly analyzes data to detect when accident conditions occur and can promptly activate its protection.
The impact tests required to obtain certification showed that the values of residual force transmitted are 60% lower than the limit imposed by the standard, with activation of the protection bag in less than 40 milliseconds.
The pneumatic part is designed to minimize bulk by folding in on itself both at the front and at the rear.
Discover the range or purchase your WorkAir, available on the D-Air lab shop!